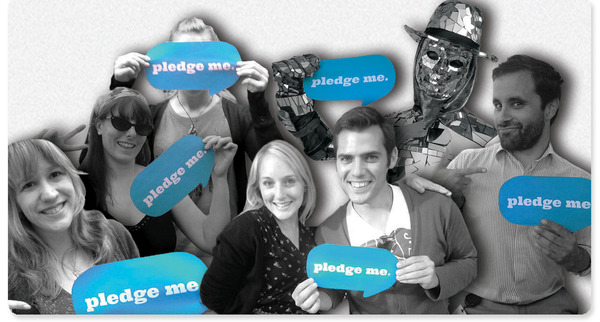 Launch Party – Friday, 3 Feb @ 7pm
Meow, 9 Edwards St, Wellington
Hi there,
We're having a party to celebrate the launch of PledgeMe 2.0 and the arrival of Highly Flammable Ltd to Wellington – and we'd love for you to be there!
What can you expect? Well, pledgeme lovers, Highly Flammable supporters, crowdfunding fans, project creators new and old, and general good fun. As well as live music by Jeremy Mason, Mangle and Gruff, and more, there will also be creative entertainment by Highly Flammable. This includes a fire show and Mirrorman (check out Mirrorman in action at www.highlyflammable.co.nz)
**every person that comes by 8pm will get a dollar pledged to a PledgeMe project of their choice**
So, fun times and a good deed – why wouldn't you? Please RSVP to the facebook event, or to Anna.
Cheers,
PledgeMe (Anna and Camilo) + Highly Flammable Ltd (Dan and Logan)
ps. Check out www.pledgeme.co.nz – version 2.0 will be live by 25 Jan

Facebook event  |  PledgeMe facebook | PledgeMe twitter